Prepping for Austin Comic Con has kept us busy! Sorry everyone! New page has been delayed til Friday! ~nalem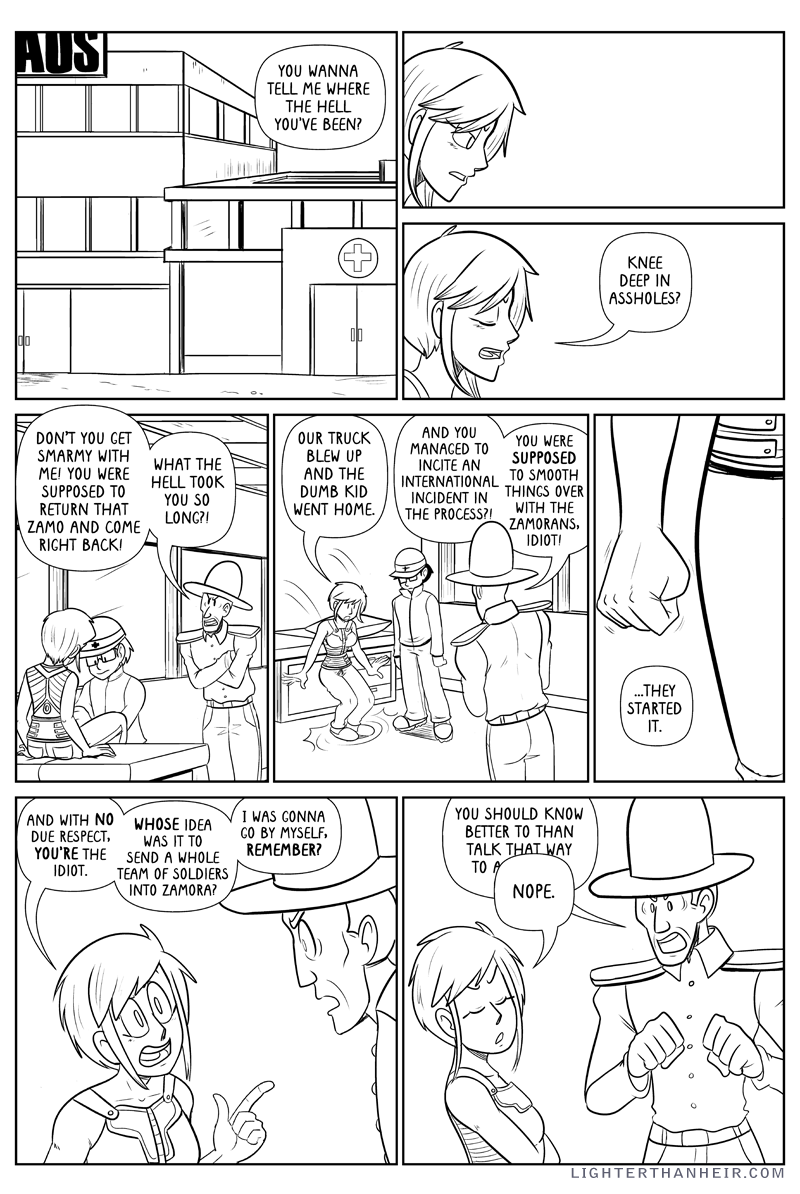 SHARE THIS COMIC:
ARROW KEY NAVIGATION IS ENABLED
posted Sep.23.14 at 11:46 pm

Hey new page, everyone!

We're still wrapped up in book production, but we finally finished the flat coloring! That's a big chunk of work right there. There's quite a bit of shading, but that shouldn't take as long.

We should have things back in order in just a couple of weeks, so thanks so much for your patience! We want to get the comic back at 3 days a week and in color!

Until then... we're heading down to Texas this Friday for Austin Comic Con next week! Hope we see you there!
Privacy Policy