January 28th, 9PM- Page 458 will be up later this evening.
Hey gang! Now that the book is finished, we're back up to updating twice a week as we wrap up the rest of the Kickstarter rewards! See ya Wednesday and Friday!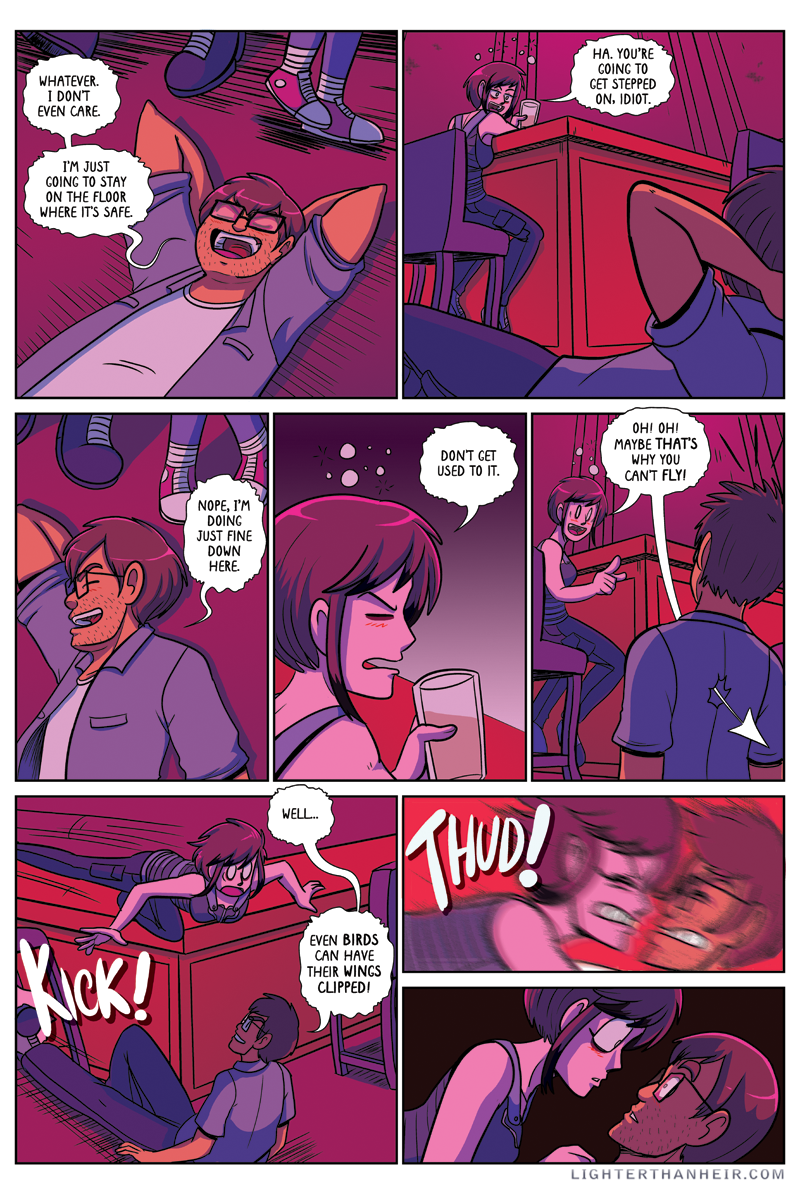 SHARE THIS COMIC:
ARROW KEY NAVIGATION IS ENABLED
posted Jan.23.15 at 05:02 pm

NEW PAGE

Not much to say today. I'm dead tired. I've got a busy month ahead of me! The books have left China and will be here in 5 weeks! So those who didn't back the Lighter than Heir book kickstarter, you'll be able to get a book later this spring! GASP

But now to get back to work. Gotta color these last two pages and do some freelance. Busy busy

Have a good weekend! See ya next Wednesday!