We're now accepting guest comics! Info available here! Deadline is August 15th!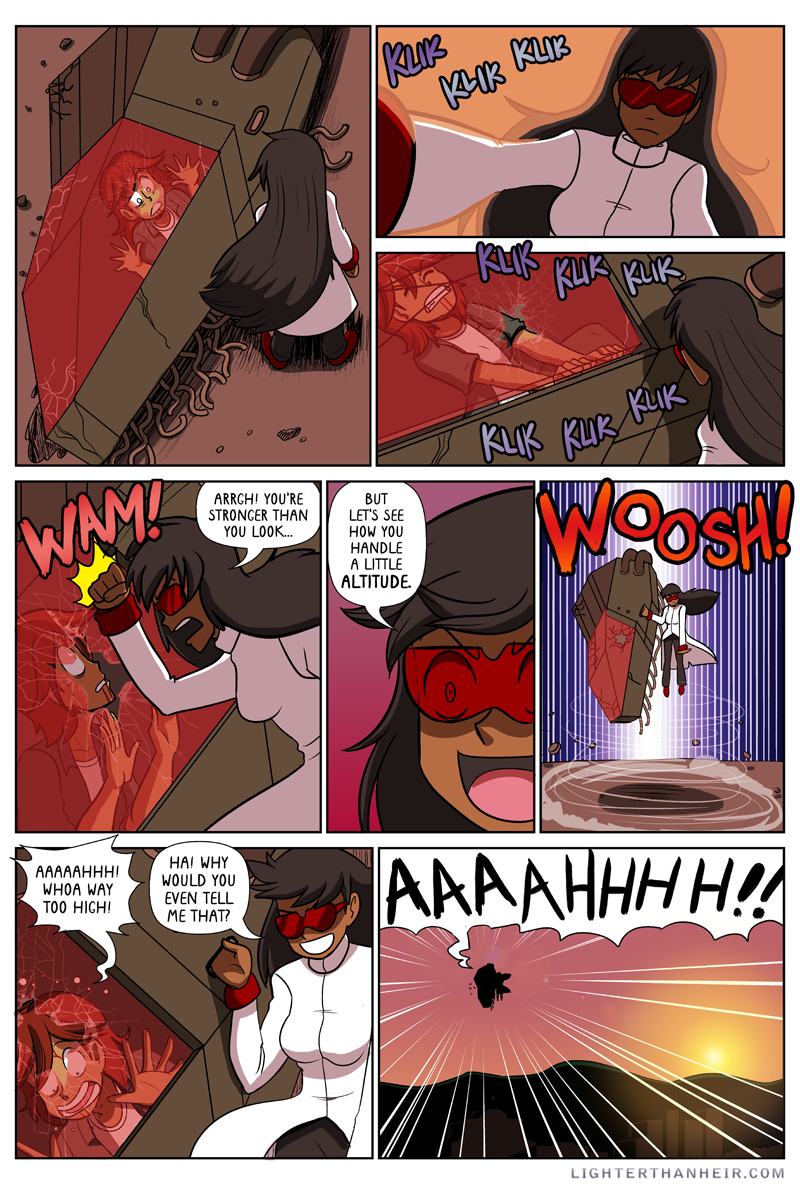 SHARE THIS COMIC:
ARROW KEY NAVIGATION IS ENABLED
posted Jul.29.14 at 10:00 am

Hey gang! New page is here!

Sorry for the delay, I'm still having health issues that I mentioned from last week. I'm seeing a surgeon today who will make the call on whether or not I'll be getting surgery.

Because of that and the fact that book revisions NEED to be done by next week, this is going to be the only update this week.

Man, so much has gone wrong this spring and summer regarding the comic, I'm looking forward to the summer for cons and more cons.

Speaking of COMICS, I'M TAKING GUEST COMIC SUBMISSIONS THAT WILL RUN AFTER BOOK 2 CONCLUDES SOMETIME THIS FALL info here

I extended the deadline to August 15th, and possibly even longer if necessary. We could really use the help and we would be more than happy to promote you as much as we can.

Well, I gotta get back to work work work!

Take care everyone, see ya next week!
-nalem

EDIT: Whoops! I scheduled the post incorrectly! Haha, oh well! Enjoy the newest page a day early!
Privacy Policy