The comic's new update schedule is now Monday and Friday! The schedule will return to Monday/Wednesday/Friday once book 1 revisions are done! [est. late July/August 2014]
ATTENTION READERS! We're now accepting guest comics! Info available here! Deadline is August 15th!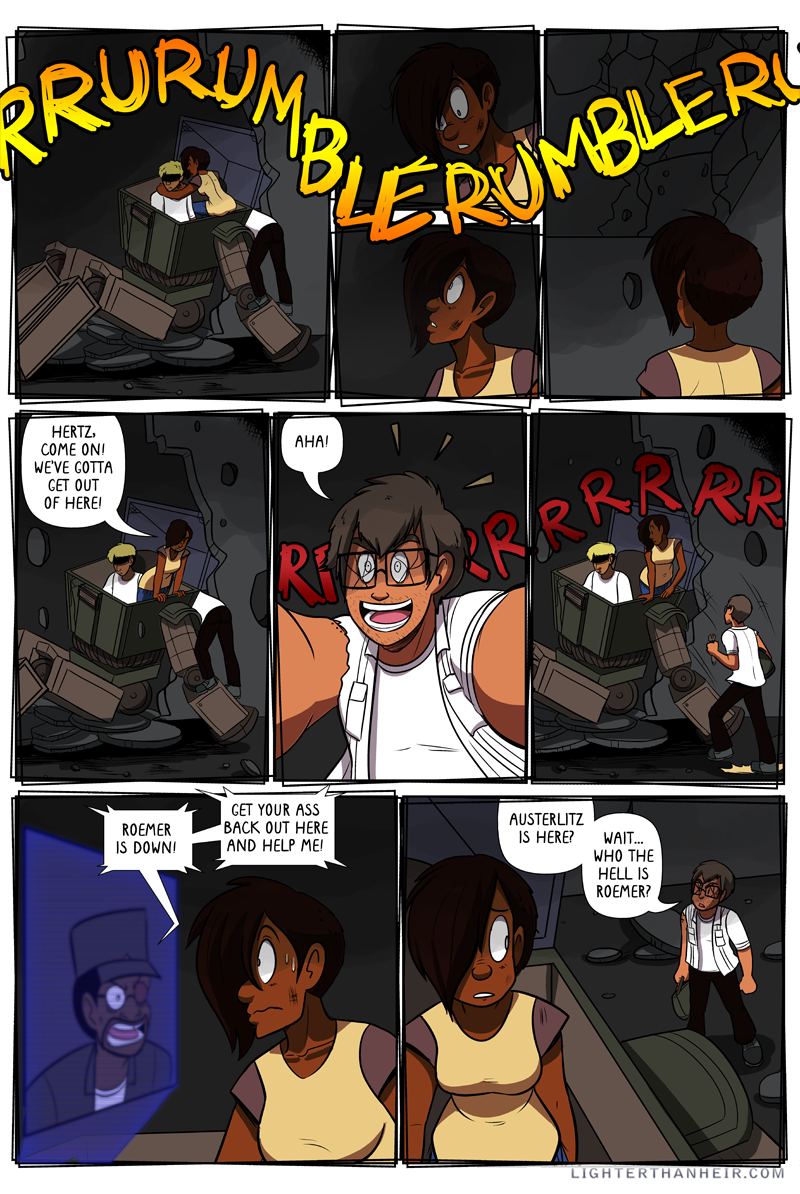 SHARE THIS COMIC:
ARROW KEY NAVIGATION IS ENABLED
posted Jul.21.14 at 02:38 pm

NEW PAGE

AAA THE BUILDING IS GOING DOWN

Hey all! Hope you're well! I unfortunately don't have much to say today. Still waiting to hear back from the surgeon. I hope it's soon. I keep having these constant dizzy spells and random stomach attacks. NOT FUN.


BUT HEY BETTER NEWS

So yesterday was a very important day. My good friends [and they're fans of this comic too!] Jon Peterson and Gaby Kogut got married!

I unfortunately was too sick to travel to it :( But let's wish them the best lives together!
I'm honored to have been the one to draw this for their wedding invitation! I hope you got lots of great gifts, food, and loads of fun!

Take care everyone! I'll see ya Friday!

-nalem


Privacy Policy