Attention readers!The comic schedule has temporarily changed and will be updating every Monday and Friday until Kickstarter revisions are completed! [estimated: July 2014]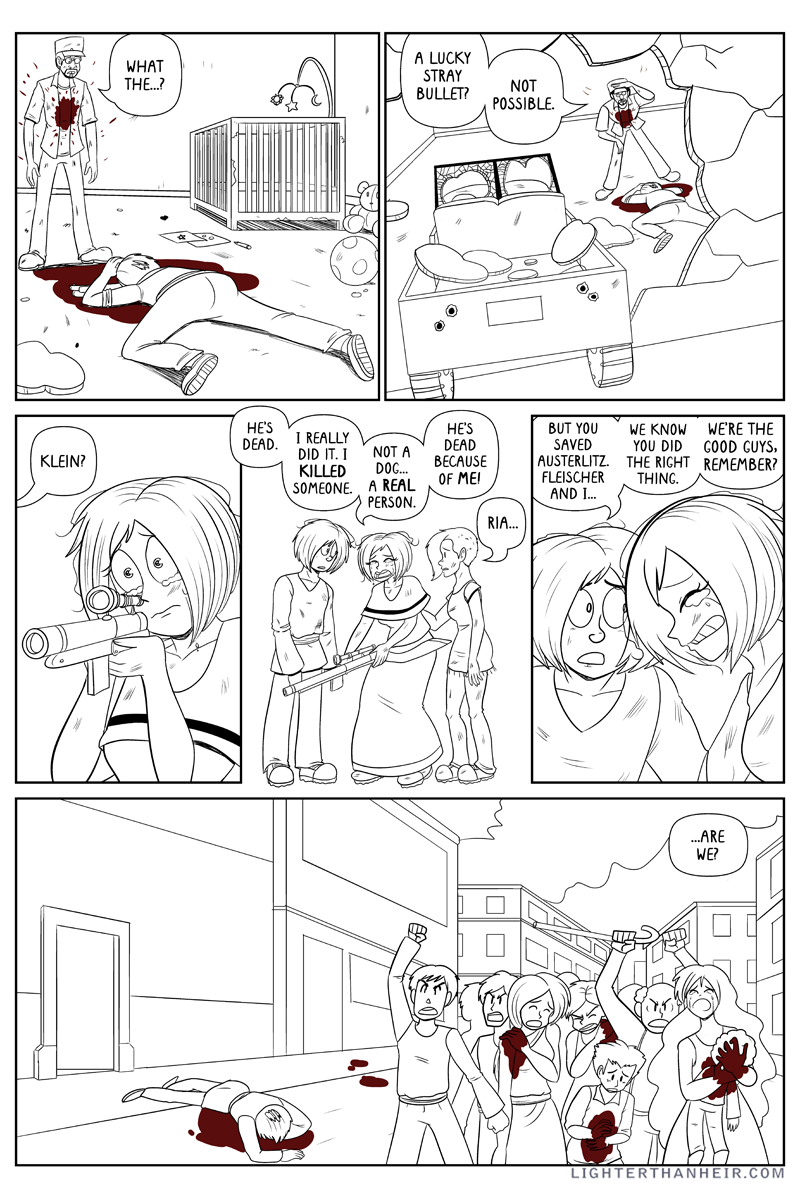 SHARE THIS COMIC:
ARROW KEY NAVIGATION IS ENABLED
posted Apr.21.14 at 06:19 am

And that's chapter 13, everybody.

I'm still struggling with the recent pain issues I talked about last week hence why still no color. I'm going to need to take another visit to the doctor since I kind of really need my hands to work. Ouch ouch.
Well, I shall see you Friday with the beginning of the new chapter.

See ya then!

-nalem
Privacy Policy