posted Mar.03.15 at 10:00 pm

Hey gang! It's finally Wednesday!

Man, things are getting rough for these guys and General Eckstein seems like a real hard ass. I can't wait to show you what happens. Spanio's writing has been so good, I'm so proud!

Oh so, after much support and suggestions, we launched a Patreon for Lighter than Heir!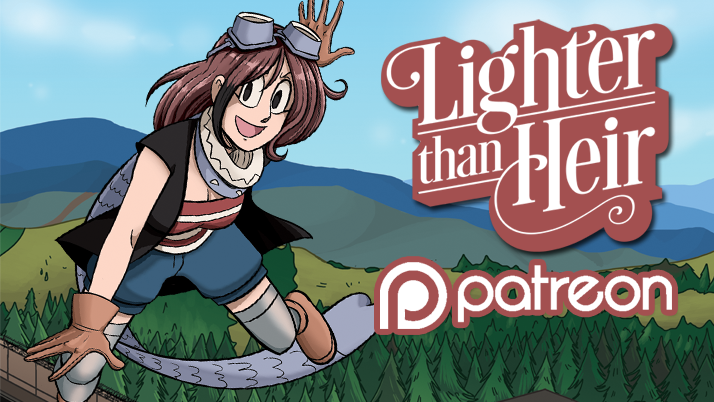 It's an option for anyone who would like to support the comic which will in return free up time from other work. That means more comics regularly, updates on time, in color, and even animated cartoons! We have a few milestones and Patreon exclusive goodies to offer as well! So check it out!

ALSO we're taking guest comics again as book 2 has about 2 weeks left of pages! Ahhh! Book 3 here we come! If you'd like to submit, please do at nalem29@gmail.com! The rules are:
-Nothing worse than PG-13. Nothing racist/offensive/too violent
-Width max= 800pixels
-Humorous is preferred
-Pin ups are fine too!
-Remember to keep it Lighter than Heir related
In return we will plug your site/comic/etc. so be sure to include it in your email! Deadline is March 16th!

Inks for now. I have to get to some freelance work done for tomorrow morning so color will come soon!

Thanks for reading! You all take care! See ya Friday!
-nalem